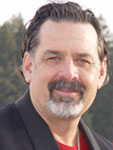 Get a positive, helpful partner for buying or selling your investment property :
Trusted resource for answers about the process
Expertise about neighborhood features
Ability to target home searches
Strong negotiation skills
Innovative marketing strategies
Support through the closing and beyond
Specializing in Buying and Selling Investment properties
As your Agent, I will represent you in your real estate transaction and will make your interests FIRST PRIORITY. I keep up daily with Northwest Montana's competitive real estate market to give you the advantage on hot new listings.
I understand Montana's competitive marketplace and how to buy or sell your investment property for top dollar in the shortest amount of time. I also know what properties will rent and for how much
It is important to know what the property is REALLY worth before you put your property up for sale or make that investment purchase. With my experience I will help prepare and determine what the property is worth when you decide to buy or sell it.
I have been part of the Flathead community since 1986. After receiving my degree at Montana State University in Bozeman I joined the United States Air Force and then worked for the Department of Homeland Security. After 20 years of visits home, I was finally able to come back for good in 2011 and have been working in the Property Management and Real Estate field since my return. I am sure my broad range of occupations and experiences will be insightful for buying and selling your investment property as I apply ongoing REALTORS® accredited programs knowledge and my love for the Flathead Valley.